37Games has confirmed its Champion Collecting RPG Nightfalls does officially start its Closed Beta today after months of intensive testing and constant improvement from the operation team. Without the fuss of downloading a client or paying to play, players are invited to experience this MMORPG and enter the fantasy world of Nightfalls right through their browser.
In Nightfalls, players will become the fallen angle, Sherri, who still believes in the virtue of mankind and tries to stop the forces of evil from taking the last lands of the human race. You will join forces with heroes from all over the world to face the evil Demon Lord Sallos, who wishes to once again shroud this world in darkness.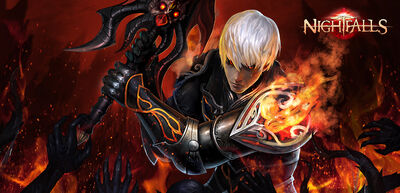 Nightfalls seamlessly combines the essential elements of an MMORPG and strategy game, players can not only enjoy the addictive fun of customizing their character and champions but also the strategy behind their champion's battle formations.There are hundreds of champions for you to choose from, including defensive, attacking and support type champions. All champions have various unique attributes and magic skills to help you build an elite team for battle. Nothing is impossible on your journey to banish the evil powers of darkness!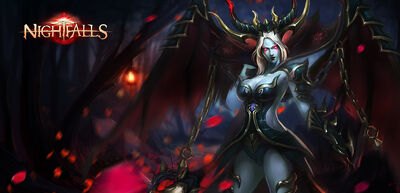 Furthermore, in order to immerse players into a thrilling world devoured by evil, the art team of Nightfalls has created a large number of elaborate and dark-themed environments and combat scenes, along with various exotic ambient music compositions for each scene.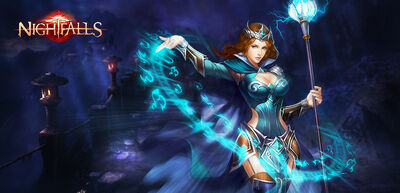 To celebrate the starting of the Closed Beta Nightfalls has also arranged a series of events, such as Mount Contest, Arena Rank, Guild War, Wizard Evolution and more! Start your journey and collect your first champion today! http://play.37.com/nightfalls
About Nightfalls
Nightfalls is a new medieval themed RPG from 37Games. Nightfalls perfectly blends the elementsof strategy and role playing games into one epic quest to banish evil from the face of the Earth. Players can customize their battle formations and recruit various champions along their journey. Submerge yourself into PVE with a story of unparalleled depth -- or team up with your friends to vanquish your foes in PVP battle. 

About 37Games
37Games is a global online game developer and publisher specializing in free-to-play browser and mobile games. The company has an in-house development teams that work with other game developers to create games which appeal to wide audiences. 37Games' growing portfolio includes hits like Nightfalls, Felspire, Siegelord, Dragon Atlas, and Shifu. 
Official website: http://www.37.com/ 
Community content is available under
CC-BY-SA
unless otherwise noted.